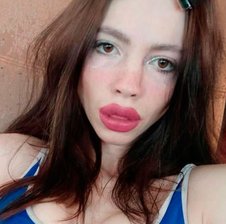 77MaryJane77
Modèle d'épingle
Décrocher le modèle
18, Gémeaux, Россия, Санкт-Петербург
Dernière Connexion:
28/11/22 19:19:35
Galeries Photos Protégées par un Mot de Passe It's very wet in here!
6

photos
6 photos Я зайка
3

photos
3 photos В моей кровати не хватает тебя!
12

photos
12 photos Я буду твоей нежной куколкой
12

photos
12 photos mm... I'll be a good girl for you
14

photos
14 photos Hot tropical pussy
15

photos
15 photos После этой фотосессии ты никогда меня не забудешь2
23

photos
23 photos После этой фотосессии ты никогда меня не забудешь
15

photos
15 photos
Les détails importants de 77MaryJane77
| | |
| --- | --- |
| Sexe | Femme |
| Orientation sexuelle | Bisexuel(le) |
| Age | 18 |
| Taille | 170cm - 175cm |
| Poids | 45 - 55 kg |
| Cheveux | Rousse |
| Yeux | Marron |
| Origines | Blanche / Caucasienne |
| Langues | Russe |
| Ville d'origine | Санкт-Петербург |
| Poils Pubiens | Rasées |
| Poitrine | Moyenne |
| Cul | Moyenne |
Ce qui m'excite
Gentle touches to my body can excite me very quickly. Dear, I have a lot of erogenous zones and not only the chest and vagina, but also the shoulders, collarbones, neck, ribs, belly line, knees and I almost instantly get turned on by caresses and touches that can be combined with kisses. Let's drown in affection and pleasure?
A propos de moi
hi guys! (◕‿◕)♡It's interesting here!
Monday: Costume stream😈
Tuesday: Full nudity stream 💥
Wednesday: Discount day 🤩
Thursday: stream in underwear🩲
Saturday: themed show for you 🎀
Sunday: stream in an evening dress🍓
Ce qui me dégoûte
I am repelled by men who are rude in communication, as well as people who touch politics, religion and other things that are not suitable for dialogue in our conversation. Let's respect each other, dear, and we will certainly succeed!
Ce que je fais sur une webcam
Heures de travail de 77MaryJane77
Clips Amateurs de 77MaryJane77
mmm.. Shall we play?
1:56
Vues

17
ACHETER 800 Jetons
wifes friend
3:58
Vues

22
ACHETER 350 Jetons
Liste de souhaits de 77MaryJane77
1

I would like to visit Italy, it is a very beautiful country with an amazing culture, delicious cuisine and beautiful men:)
Lire la suite
2

I would like to learn how to drive a bike, because I love speed and extreme!
Lire la suite
3

I would like to get a dog, namely a Doberman. Because I want to have a real devoted friend.
Lire la suite